Emergency Preparedness Expo
Are YOU ready?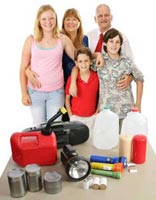 Come and learn about Emergency Preparedness and what you can do to help make a difference.  On September 10th at the Dixie Center in Saint George, Utah will hold its annual expo.  This years Preparedness Expo will present training about 72 hour kits, solar kits, earthquake preparedness, and (12) other breakout sessions.
The Expo is open to the public and it is FREE!!
Seating is limited, register at the URL address below.