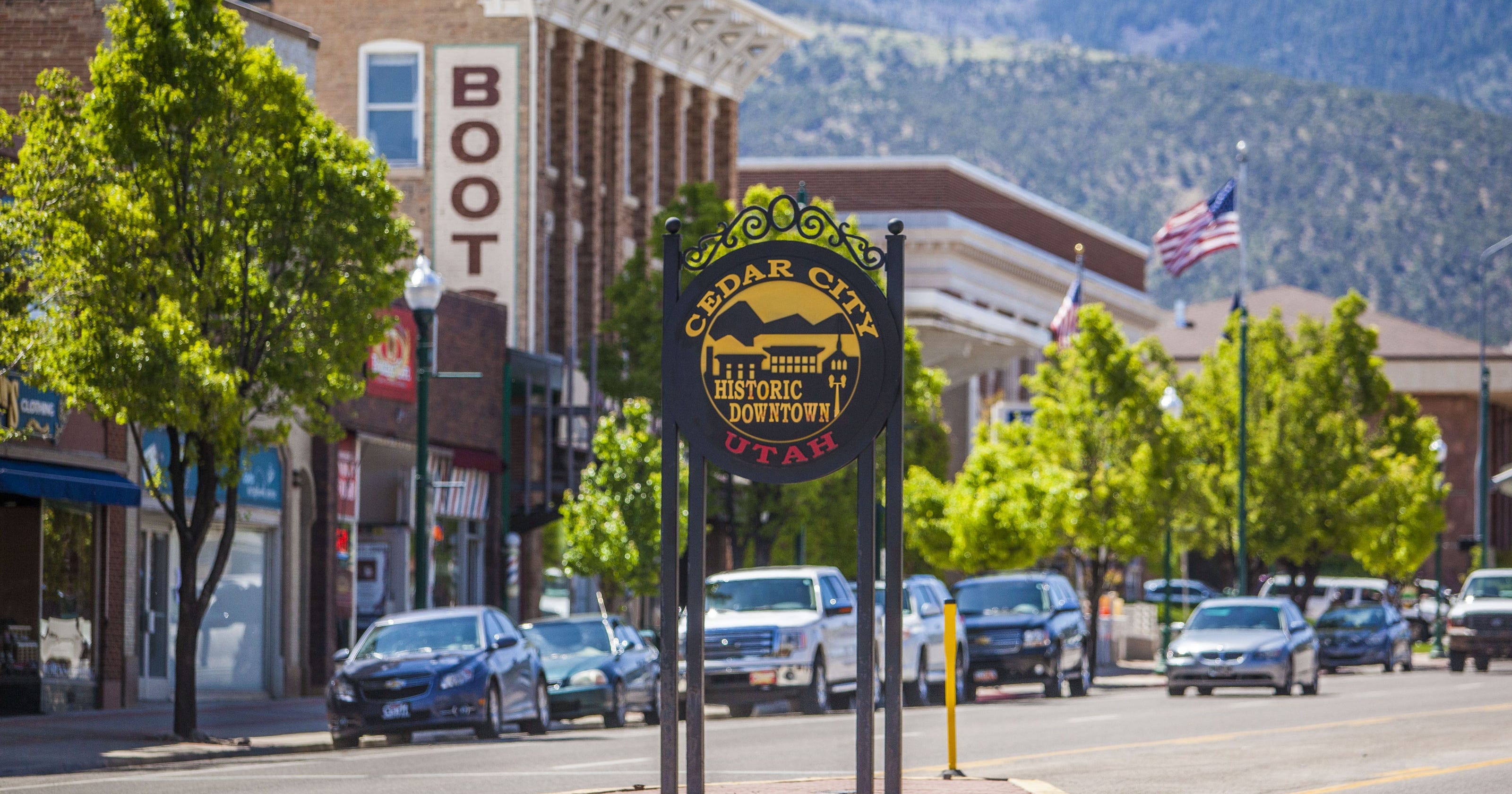 • Braithwait Gallery
• Groovefest
• Park Discovery
• Parowan Gap
• Three Peaks Recreation Area
• Exit 59 Skateboard Park
• Snowmobiling
• Mountain Biking
• Southern Utah University
• Utah UFO Festival
Cedar Breaks National Monument is a U.S. National Monument located in the U.S. state of Utah near Cedar City. Cedar Breaks is a natural amphitheater, stretching across 3 miles, with a depth of over 2,000 feet.
The Bryce Canyon area was settled by Mormon pioneers in the 1850s and was named after Ebenezer Bryce, who homesteaded in the area in 1874.[3] The area around Bryce Canyon became a National Monument in 1923 and was designated as a National Park in 1928. The park covers 35,835 acres (14,502 ha; 55.992 sq mi)[1] and receives relatively few visitors compared to Zion National Park and the Grand Canyon, largely due to its remote location.
Zion National Park is located in the Southwestern United States, near Springdale, Utah. A prominent feature of the 229-square-mile park is Zion Canyon, which is 15 miles long and up to half a mile deep,