St. George, Utah Events for February 2012
What is there to do in St. George, Utah this February?
Here are a few suggestions…
06-11   2012 Dino Days in Dixie: Check out the Johnson Farm Dinosaur tracks and the special events for children.  2180 East Riverside, St. George.  www.sgcity.org/dinotrax 435-574-3466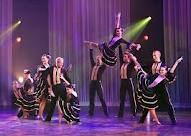 10-11   BYU international Ballroom Dance Company: part of the Celebrity Concert Series 7:30pm at at the Cox Performing Arts Center. 325 South 700 East, St. George.  Tickets $20 adults, $12 youth.  call 435-652-7800 or ww.dixie.edu/concerts
17-26   St George Area Parade of Homes:  28 Homes on display form 10am-7pm (5pm on the last day – 26th) Tickets are useable anytime during the event and tickets allows one entrance to each home.  Tickets are $12.50 which will include a map and directions.  Tickets can be purchased at Lin's Market's or www.paradehomes.com or call 435-674-1400
17       "Totally Tchaikovsky": The Southwest Symphony Orchestra presents featuring piano soloist Justin Hansen at 7:30pm at the Cox Performing Arts Center, 325 South 700 East, St. George.  Check out www.southwestsymphony.org or call 435-652.7800
17-19  Art in Kayenta: the annual Keyenta Art show features local and southwest art, food and entertainment.  The FREE event takes place 10am-5pm.  At Coyote Gulch Art Village in Kayenta, Ivins.  See www.coyotegulchvillage.com or call 435-231-2246.
18-March 25  Sears Dixie Invitational Art Show and Sale: This annual art show, now in its 25th year,  is one of the largest art events in Utah.  Located at the Delores Dore Eccles Fine Arts Center, 225 South 700 East, St. George. Featuring almost 300 pieces, 170 of which are artists from Utah and the United States.  Viewing is FREE to the public 10am-6pm, Monday – Saturdays and 2-6pm on Sundays.  Call 435-652-7909
24-25  St. George Family History Expo:  Join in the genealogy and family heritage jamboree at the Dixie Center,  1835 Convention Center Drive, St. George.  A complete schedule and admission information can be found at www.fhexpos.com.  The exhibit hall is FREE and open to the public both days.
25      Dixie State Symphony Orchestra Winter Concert:  featuring guest violinist Frederic Moreau from Paris, will occur 7:30pm at the Cox Performing Arts Center, 325 South 700 E, St. George. Tickets $5  www.tickets.dixie.edu or call 435-652-7800
25   Zion Country Early Spring Century Ride:  Bloomington, St. George  A recreational bike ride with options for cycling 100, 70 or 50 miles, also an annual fundraising cycling event benefitting the Spnia Bifida Association of Utah (SBAU).  www.bike2bike.biz  801-677-0134