The Pink Floyd Experience at Tuacahn
Don't miss out on the Southern Utah debut of THE PINK FLOYD EXPERIENCE at Tuacahn.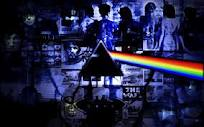 Today, years since their last live performance, Pink Floyd's appeal continues and spans the generations. Their shows were described as theatrical with mind-blowing lights and unsurpassed sound. The show is not only onstage…it engulfs the audience! In keeping with this tradition, THE PINK FLOYD EXPERIENCE is a full-on sensory assault–interpretive videos, plane crashes, flying pig, helicopter–it's all there, LIVE! This is the show for the ultimate Floyd Fan, and it gets closer to the true Pink Floyd concert experience every year.
Friday, March 23, 2012  7:30pm  $15.50-0$24.50