Goundhog Day in St. George, Utah!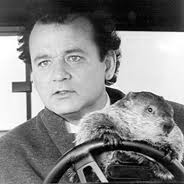 The Best of Groundhog Day
Well, the groundhog DID see his shadow this year which means SIX MORE WEEKS OF WINTER!  Of course, that doesn't mean much for the folks in St. George, Utah. 

Through special arrangement with Mr. Puxatony Phil, St. George will still be getting the same great warmer weather, especially for those who need some sunshine and golf. 

Remember, we are one of the best hotels in St. George, and offer Golf and Sweetheart packages.  Click on the picture above to link to see some of the best scenes from the famous movie "Groundhog Day".