Beach Boys Concert at Tuacahn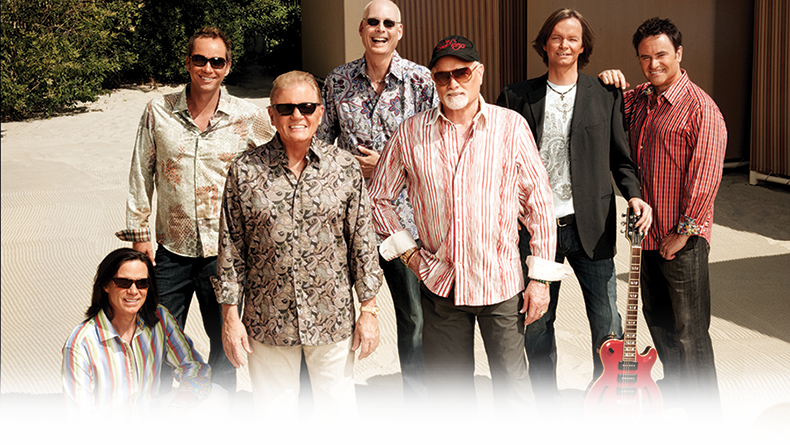 Friday, May 9, and  Saturday, May 10, 2014
$39.50-$69.50
Call the Tuacahn Box Office today: 435-652-3300 Tuacahn.org
Guests attending Tuacahn shows and concerts receive a 10% discount on the regular room rate at BEST WESTERN Coral Hills.  Just show your tickets to the front desk agent at check in.
You can capsulate most pop music acts by reciting how many hits they've had and how many millions of albums they've sold. But these conventional measurements fall short when you're assessing the impact of The Beach Boys. To be sure, this band has birthed a torrent of hit singles and sold albums by the tens of millions. But its greater significance lies in the fact that it changed the musical landscape so profoundly that every pop act since has been in its debt.
Even more than the Beatles, The Beach Boys found through their music the key to unfading youth-and they made copies for everyone. To these guys, the beach isn't just a place where the surf comes to play-it's where life is renewed and made whole again.
Few, if any, acts can match The Beach Boys' concert presence, spirit and performance. They were center-stage at Live Aid, multiple Farm Aids, the Statue of Liberty's 100th Anniversary Salute, the Super Bowl and the White House. On one day alone-July 4, 1985-they played to nearly 2 million fans at shows in Philadelphia and Washington, D. C.
In addition to founding Beach Boy Mike Love (lead vocals) and Beach Boy-vet Bruce Johnston (vocals/keyboards) –Christian Love (guitar/vocals), Randell Kirsch (bass/vocals), Tim Bonhomme (keyboards/vocals), John Cowsill of The Cowsills (percussion /vocals) and Scott Totten (guitar/vocals) round out the band.