Cedar Breaks National Monument 2018
March 11, 2018
Deep inside the coliseum are stone spires, columns, arches, pinnacles, and intricate canyons in varying shades of red, yellow and purple. The bristlecone pine, one of the world's oldest trees, grows in the area and can be found along the Spectra Point Trail. The Dixie National Forest surrounds Cedar Breaks providing lush alpine meadows clustered with ponderosa pines and quaking aspens. During the summer months, the wildflower display is spectacular.
Recreational activities at Cedar Breaks include sightseeing, photography, hiking, nature study, picnicking and camping. Two mile/3.2 kilometer trails, the Alpine Pond trail and the Spectra Point Trail, are accessible from the road. The trails are easy walks but can be strenuous for the elderly, persons with respiratory problems and those who are not in good physical condition because of the park's high elevation (10,000 feet/3048 meters). The monument is a premier cross-country skiing and snowmobiling destination in the winter with access from Brian Head Resort.
The monument is 23 miles east of Cedar City and three miles south of Brian Head Resort. Cedar Breaks National Monument is open from late May to mid-October. Visitors are encouraged to stop by the visitor center, open mid-June to mid-September, and learn how to visit the monument with minimum impact to the fragile desert environment. Services and roads are usually closed for the winter, due to heavy snow.
However, just because Highway 148, the road that links Cedar Breaks to Brian Head, closes temporarily, doesn't mean Cedar Breaks National Monument is closed. The Winter Warming Yurt at Cedar Breaks serves as a winter ranger station, education center and welcomes cross-country skiers, snowshoers, and snowmobilers to stop in, sit by the fire and sip a bit of hot cocoa.
Because of the high elevation, summer daytime temperatures are cool, 60-70 degrees Fahrenheit/15.5-21 degrees Celsius. Afternoon and evening thunderstorms are common.
Entrance Fees
The entrance fee for Cedar Breaks is $4.00 per adult. Children under 16 are free. The pass is good for 7 days.
Frontier Homestead State Park 2018
Relive the pioneer and early industrial history of Cedar City, Iron County, and southwest Utah through hands -on activities,an extensive horse-drawn wagon collection, historic buildings, Paiute native camp, sawmill and replica blast furnace.
To see a calendar of events being held at the Frontier Homestead visit: Frontier Homestead Events
Brian Head 4th of July Celebration 2018
Brian Head July Fourth Celebration held 9:30 am – 11:00 pm at Brian Head Resort (329 S Hwy – 143, Brian Head), admission is FREE. Join for live music, artisan vendors, activities for the entire family, and end it all with the best Fourth of July fireworks show at 10 pm on July 4th! For information call 435-677-2035.
For more info: Brian Head Events
Paiute Pow Wow 2018
38th Anniversary Paiute Restoration Gathering & Pow-Wow held in Cedar City at the Paiute Tribal Center (440 N Paiute Dr, Cedar City), FREE, a celebration of the federal restoration of the Paiute Tribe. For information call Patrick Charles 435-238-5058 or the Paiute Tribe 435-586-1112.
Tour of Utah 2018
Tour of Utah Stage 1 will be hosted in Cedar City for the 4th year! The Tour came to town in 2013, 2014 and again in 2016, in what many have called the most spectacularly scenic pro cycling stage ever, with a neutral start through Zion National Park, past Cedar Breaks National Monument, down Cedar Canyon, around SUU campus three times and finishing in front of brand-new Beverly Center for the Arts. This year the event is on August 7, 2018. For information on the Tour of Utah and for volunteer sign ups be sure to visit www.tourofutah.com.
Neil Simon Festival 2018
The Neil Simon Festival works to preserve and honor the works of playwright Neil Simon and his contemporaries as well as foster the development of new American plays that follow the Simon tradition of character-driven plots and comic introspection into the American experience.
Their 2018 productions are as follows:
Utah Summer Games 2018
The 33nd annual Larry H. Miller Utah Summer Games celebrates excellence in the human spirit and healthy lifestyles through extraordinary sporting events and competition. Kicking off the Games will be the Opening Ceremony on Thursday, June 14 in the Southern Utah University Eccles Coliseum and will feature the athlete's march, live entertainment, and fireworks.
The Utah Summer Games attracts athletes of all ages and skill level from across the western United States to compete in more than 40 different sporting events. Since 1986, this event has been conducted in Cedar City, Utah with an average total of 9,600 participants, 50,000 spectators, and 1,000 volunteers in attendance each year.
Here is the link for the Master Schedule:
Haute Route 2018
February 16, 2018
Haute Route is coming to Cedar City, Utah in September 2018! Join us for breathtaking red rock formations, colorful desert sandstone, stands of Aspens, lava flows and a high alpine environment, all while reaching elevations exceeding 10,000 feet. Stay at the Abbey Inn & Suites for this amazing event! #HauteRoute
Utah Shakespeare Festival Discount Tickets 2018

Did you know when you stay with the Abbey Inn & Suites in Cedar City that you receive a discount code for Shakespeare tickets? When making your reservations ask for our discount code that you can use on www.bard.org. Reservations made on our website will include a promo code on your email confirmation for the discount tickets. This discount code will provide a $4 discount per ticket!
Brian Head Lift Ticket Deals 2017
October 29, 2017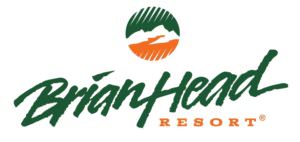 Weekday Rates: Starting @ $149 + Tax (Sun-Thu nights)
Weekend Rates: Starting @ $200 + Tax (Fri & Sat nights)
Holiday Rates: Starting @ $247 + Tax (Thanksgiving Nov. 23 thru 26, 2017; Christmas Dec. 16 thru Jan. 1, 2018; MLK Weekend Jan. 13-15, 2018.
*Higher rates on President's Day Weekend (Feb. 17-19, 2018)
(Additional guests and lift passes may be added to package deal)
Includes:
1 Night in a King or Two Queen Guestroom
2 Adult Full-Day Lift Passes
2 Free Full Hot Breakfasts
Discount card for 10% off ski or snowboarding equipment at Cedar Sports. www.cedarsportsshop.com
Make your Ski Package online this year. Click HERE to get started!
If you would prefer to call – we would be happy to make your ski package:
Call 1-800-325-5411 or 1-435-586-9966 to reserve
Valid: Nov. 23, 2017-April 15, 2018 (weather permitting)
Ski passes are only valid for the day after your arrival. Children 13 and over must purchase adult lift passes. Not valid for season lift pass holders. Already have your lift passes or season passes – ask for our 15% ski discount!