Zion National Park Tours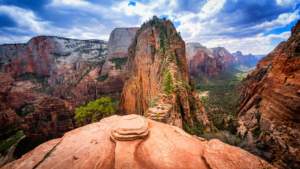 The Abbey Inn has teamed up with Happy Trails Adventure Company. You can add a request for this tour when making room reservations or call us directly at 435-586-9966 .
Happy Trails is a Local, family owned company based out of southern Utah. Having lived their lives here they are happy to give you a more personal, intimate look into some of the greatest places on Earth. Very few things bring more happiness than sharing what you love and their goal is to share their favorite places and adventures with YOU!
We guide to some of the most memorable, beautiful places the world has to offer. Get into the Wild Wild West away from the crowds with Active adventures or relaxed scenic shuttle tours, Happy Trails Adventures will arrange it all! If you want to helicopter camp, we have that too!
One of our Nations most popular Parks! Zion features stunning scenery found nowhere else on earth. A geologic showpiece with sandstone cliffs among the highest in the world, Zion features one of the last mostly free-flowing river systems on the Colorado Plateau as well as a large, diverse plant and animal community. All full day tours include: A local guide, transportation, custom lunch, snacks & water bottles provided by Happy Trails Adventure Co. If you have less than 4 guests we may still be able to accommodate you.