Brian Head Ski Packages 2018-2019

BIG SAVINGS!!!
Brian Head Package
20 percent off your room rate when you purchase your lift tickets from us! Already have your lift tickets? Show us at check-in for discount!
(10 percent off December 27 & 28, 2018 and February 15 thru 17, 2019)
Includes:
– 20 percent off any room type. This includes our suites and vacation homes.
– Live lift tickets (this means you don't have to wait in line at the resort. With our lift tickets you can go straight to the lift).
– Free Full Hot Breakfast.
– 20 percent discount card to Cedar Sports for ski/snowboarding equipment rentals.
Reserve your package online by clicking HERE or call 435-586-9966 to reserve
Valid: Nov. 22, 2018 to April 20, 2019 (weather permitting)
Lift tickets are only valid for the day after your arrival. Children 12 and over must purchase adult lift passes. Lift tickets included a 10% discount card for ski/snowboarding equipment rental at Cedar Sports(will be provided at check-in).
UTAH SHAKESPEARE FESTIVAL DISCOUNT TICKETS 2019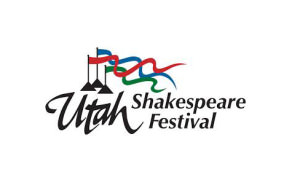 We are very excited for the upcoming season of the Utah Shakespeare Festival. We are happy to provide a $4 discount off of each ticket to the Festival. Once your hotel reservation is made on our website – we will email you a confirmation letter with a promo code to use on bard.org. You also may call us for reservations at 800-325-5411 or 435-586-9966. This year's productions include:
Joseph and the Amazing Technicolor Dreamcoat
Macbeth
Hamlet
The Book of Will
The Conclusion of Henry VI: Parts Two and Three
Twelfth Night
Every Brilliant Thing
The Price
IG Winery Tasting Room
The Abbey Inn sells tasting vouchers for the IG Winery. You can add vouchers when making your reservations or during your stay.
IG Winery winemaker, Doug McCombs, brings his penchant for fine wines to Cedar City Utah with signature blends and single varietals that are handcrafted to create rich, smooth and elegant wines that the crisp white wine lover and hearty red wine connoisseur will enjoy. McCombs sources grapes from the finest vineyards in California, Oregon and Washington; including Napa, Sonoma, Sierra Foothills, the Columbia and Rogue Valleys.
The tasting includes four one ounce pours of either white or red wine per person. Slightly higher price if you would like both white and red. Can be upgraded at winery. Tasting room is located at the Winery. Winery is not open on Sundays. Must be 21 years of age.
SUU PARENT DEAL: 15% OFF
Must mention student's name in reservation notes.
Book online and enter promo code SUU15.
Valid: Fall & Spring Semesters (not available on blackout dates)
Virtual Tour
Do you want to see what your room will look like before you reserve. We offer a 360° view of many rooms and locations thoughout the hotel. Click Here to See.