Harley Davidson Motorcycles – 110 Years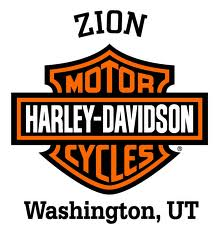 Harley-Davidson is a company that marks its anniversaries with pride. 2013 represents the 110th anniversary of H-D production, and the Motor Company will not let the milestone go unrecognized.
Ten Harley-Davidson models will be available as 110th Anniversary Editions, with unique serial number plates, Anniversary Vintage Bronze/Anniversary Vintage Black paint (CVO models get Diamond Dust/Obsidian paint), solid bronze commemorative fuel tank badges and anniversary badging and trim. The Anniversary Editions will each be loaded with all available factory-installed options as standard equipment with a premium price of between $665 and $2,495 over the corresponding non-Anniversary models.
Click HERE  to link to the full article written by Bryson Forbes
The local Harley Davidson shop is located only 8 miles up the road just off interstate 15 taking exit 16, on the way to Zion National Park. You will see the sign and building just off to the left. Riders, when you check in at the front desk, we do have buckets and rags available to wipe down your bikes. See you soon!