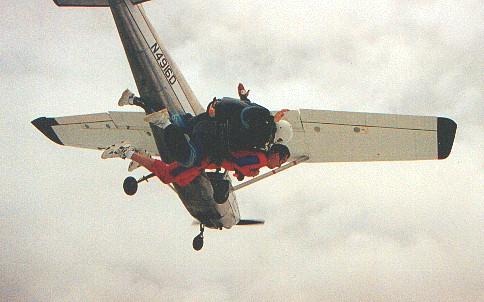 If skydiving is still on your "to do – someday" list then it may be time to finally take care of that goal.  We recommend Skydive Zion which is the only outfitter in all of southern Utah
 Skydive Zion is operated at the Hurricane Airport; perfectly located between St. George and Zion National Park.  Recently our Assistant General Manager, John, took the opportunity to plunge out of an airplane at 11,000 feet and found it to be an exhilarating experience.  After the necessary instruction, beginners must jump in tandem, which means the instructor is strapped to your back to ensure a safe decent back to the ground.
 Videos of your experience can be taken, set to music and available to take home before you leave!  Awesome!
 For further information and rates go to:  www.skydivezion.com!