This is the last year for a full Ironman in St. George, Utah.  Hereafter the event will become an Ironman 70.3.  The main two reasons cited have been first the early date in the Ironman season leaves little time to train for the event.  This is compounded by the St. George course being among one of the most challenging in the world.   St. George LOVES the Ironman event and are looking forward to the continued partnership.  Good luck athletes.
From the Ironman Website:
Ironman St. George has become renowned as one of the most family-friendly races on the Ironman circuit, in part because of the many hiking areas and state parks around the area. Athletes have enjoyed their time in St. George over the years. 99% of the respondents in a post-race athlete survey gave St. George the highest possible rating, saying it was a "great place with friendly people," while 86% considered the race to be "fabulous." Three out of four of the athletes who have competed at the event say they'll return for a vacation, while more than half said they'll be back to train in the area."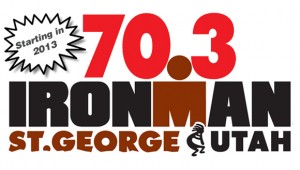 For those staying with the Best Western Coral Hills we now have a full hot breakfast and it will be served the day of the race at 3:30am.  We will also have information available at the front office regarding road closures and area activities and events.  Welcome, welcome back and have a safe and wonderful race!