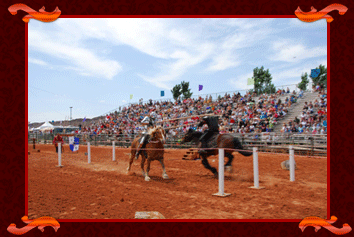 Wander through our streets and visit these Faire Folk into another time:
King Arthur and Queen Guinevere, Sir Lancelot and the Great Knights of the Roundtable, Merlin the Magician, Queen Morgan le Fay, The Giant Green Knight, Lady Elaine and lusty women, brave Scots, wenches, dancers, pages, squires, mimes, magicians, merry musicians, and all the Lords and Ladies of the Court.
And don't miss our Parades & Processions and full contact jousting performed daily by the Knights of Mayhem. Even demonstrations in falconry, fencing, weaponry, juggling and much more will amaze you when you attend the Days of Camelot.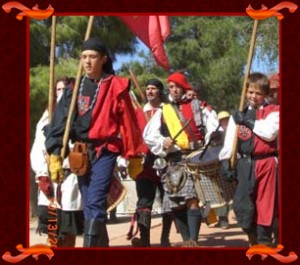 Continuous entertainment from local and statewide performing groups can also be seen throughout the day on our various stages.
DIRECTIONS: From I-15 take Exit 16 and head East onto SR9 for approximately 2.5 miles. Turn right at 5300 West (follow the flags and Camelot signs).
TICKET PRICES:
FAMILY PASS……………………………….$30.00
INDIVIDUAL PASS………………………….$10.00
CHILDREN (5-12)…………………………..$6.00
SENIORS (65+)……………………………..$6.00
Discounted tickets typically available at the Best Western Coral Hills
To order tickets in advance please email info@daysofcamelot.com or call 435-688-2990.