Haute Route 2018
February 16, 2018
Haute Route is coming to Cedar City, Utah in September 2018! Join us for breathtaking red rock formations, colorful desert sandstone, stands of Aspens, lava flows and a high alpine environment, all while reaching elevations exceeding 10,000 feet. Stay at the Abbey Inn & Suites for this amazing event! #HauteRoute
Utah Shakespeare Festival Discount Tickets 2018

Did you know when you stay with the Abbey Inn & Suites in Cedar City that you receive a discount code for Shakespeare tickets? When making your reservations ask for our discount code that you can use on www.bard.org. This discount code will provide a $4 discount per ticket!
Brian Head Lift Ticket Deals 2017-2018
October 29, 2017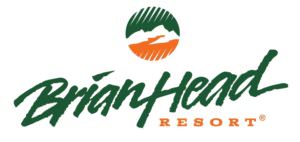 Weekday Rates: Starting @ $149 + Tax (Sun-Thu nights)
Weekend Rates: Starting @ $200 + Tax (Fri & Sat nights)
Holiday Rates: Starting @ $247 + Tax (Thanksgiving Nov. 23 thru 26, 2017; Christmas Dec. 16 thru Jan. 1, 2018; MLK Weekend Jan. 13-15, 2018.
*Higher rates on President's Day Weekend (Feb. 17-19, 2018)
(Additional guests and lift passes may be added to package deal)
Includes:
1 Night in a King or Two Queen Guestroom
2 Adult Full-Day Lift Passes
2 Free Full Hot Breakfasts
Discount card for 10% off ski or snowboarding equipment at Cedar Sports. www.cedarsportsshop.com
Make your Ski Package online this year. Click HERE to get started!
If you would prefer to call – we would be happy to make your ski package:
Call 1-800-325-5411 or 1-435-586-9966 to reserve
Valid: Nov. 23, 2017-April 15, 2018 (weather permitting)
Ski passes are only valid for the day after your arrival. Children 13 and over must purchase adult lift passes. Not valid for season lift pass holders. Already have your lift passes or season passes – ask for our 15% ski discount!
Cedar City Temple Address
October 25, 2017
The Cedar City LDS Temple open house starts October 27, 2107 to November 18, 2017. Over 140,000 guests are planning to attend the open house. The Abbey Inn & Suites location is only 2 miles away. The Temple address is 300 S Cove Dr. Cedar City, UT 84720. Click this link for directions: https://goo.gl/maps/r1kXSJeRdN42
Alumni Days at Shakespeare 2017
June 26, 2017
An alumni tradition since 2011 in celebration of the 50th anniversary of the Utah Shakespeare Festival, this three-day event provides SUU Alumni & Friends with significantly discounted tickets to six of the summer season shows, plus access to exclusive events with Festival staff and cast. Choose from three-day or one-day ticket packages.  https://www.suu.edu/alumni/shakespeare.html
At the Abbey Inn – we are providing a 15% off discount for this special event! Call us direct and mention Alumni Days for your discount.
Shakespeare Festival
April 10, 2017

The 2017 Shakespeare Festival
All the world's a stage, and from June to October the stages of Cedar City, Utah will be filled with the genius wit, thrilling drama, and delightful humor of William Shakespeare.
For five glorious months, skilled actors will present some of Shakespeare's most popular plays, as well as some non-Shakespearean plays. This is the perfect time to introduce new generations to the wonderful world of Shakespeare and dive headfirst into the renaissance.
The Performance Lineup
The summer festival features some Shakespearean plays and a few others. For the 2017 season, plays will include Shakespeare in Love, Romeo and Juliet, As you Like it, A Midsummer Night's Dream, William Shakespeare's Long Lost First Play (Abridged), Guys and Dolls, Treasure Island, The Tavern, and How to Fight Loneliness. There is also a free event, The Greenshow, which is full of laughter, love, and adventure. This huge range of exciting plays provides something for even the most discerning of tastes.
Impressive Performances
The Utah Shakespeare Festival isn't just another hodgepodge of plays thrown together. This festival is so incredible it earned a Tony Award in 2000 for "Outstanding Regional Theater". Guests who are lucky enough to enjoy the shows at the Utah Shakespeare Festival will feel lucky to have had the opportunity to watch Shakespearean plays in such an incredible, unforgettable way.
More than Plays
The Utah Shakespeare Festival offers so much more than a chance to watch incredible plays. They have a variety of seminars, orientations, and a deeper look into the life and works of Shakespeare. Serious play enthusiasts will feel right at home at the Utah Shakespeare Festival.
Wherefore Art Thou? Hopefully in Cedar City
Missing the fantastic plays and events at the Utah Shakespeare Festival will surely lead to regret. Visitors have a chance, from June to October, to have an incredible time while experiencing Shakespearean plays like never before. Visit https://abbeyinncedar.com/hotel-deals-in-cedar-city-utah_.php right now for a terrific deal on ticket prices and other amazing deals in Cedar City. This celebration of the life and works of William Shakespeare is something that cannot be missed
Best 5 Planning Tips for a Resourceful Family Vacation
January 30, 2017
Budget-friendly family vacation planning requires a lot of research. Particularly when you are traveling with your kids you need a perfect planning so that you can spend your vacation peacefully. Most people do the common mistake by miscalculating the expenses during vacation. When you are planning your vacation budget, don't forget to include cabs, meals, tips, souvenirs and other miscellaneous expenses. Though you planned for an affordable budget vacation, you still can enjoy a lot of fun activities and you can spend quality time with your family.

Photo Credit: Lagniappe Destinations on flickr
Select a Vacation Spot Closer to Home:
People generally look forward to going different places in the world for a memorable vacation. Faraway destinations, plane rides often come to their mind when they plan for a vacation with a family. But, there is a possibility to find a better vacation spot closer to your home, like Newyorkers can opt for Florida or Hawaii destinations. Similarly, Florida residents can choose New York City or Caribbean destinations for a happy and budget-friendly vacation with family.
You don't need to spend a lot of money for flight tickets to have fun; you can as well choose the closer areas that offer you loads of fun and excitement. After all you are looking for a peaceful get away to be with family and friends. Plan your activities and follow it exactly so that you won't miss anything.
Involve Children to Choose Activities:
Make sure to involve your kids in choosing the activities, plan your day trips perfectly, so that kids do not get bored and tired. Also, make sure to get a nice and comfy hotel for your stay, it makes kids happy and naturally you will be happy. Planning is required especially when you have a limited budget and it is not something bad to make a perfect plan to save money, when you involve children in selecting the day trips can make them happy and one less worry for you. So, go ahead and involve all your kids in choosing activities and day trips when you are on vacation.
Camping is Fun:
If you and your family are comfortable camping at campsites, then choose to camp, it is the best and fun way to bond and catch up with your loved ones. Camping at the campsite can cost you very less compared to the hotel room. Many campgrounds and state parks charge over 25 dollar per night, isn't it amazing!! You can have quality time as well as save some money.
Choose Travel Dates Wisely:
If you are planning to visit little far places for vacation, then you must choose the dates that are convenient for everyone, wise choice can save your time and also save on package deals that most airlines, hotels and resorts offers for the visitors on offseason. If you go in peak season, you will end up paying lot for plane tickets, hotels and other activities. So, be wise and choose appropriate dates to save money and rush so that you will have a peaceful vacation.
Don't wait for desperate Travel Deals:
Many people wait till last minute to obtain travel deals and discounts, they believe that they should obtain them only in the last minute deals including airlines, hotels, and car rentals. But, most of these deals are not valid in peak season. Also, all these deals and discounts have limited time; they expire on that specified day, so you should check clearly if these coupons are valid or not before using them. But, for the convenience of visitors many hotels, car rentals and airlines offer these deals throughout the year.
These are 5 vital tips for planning an affordable vacation with family. Taking the entire family on a vacation is not easy as it requires a lot of budget for air tickets, hotel rooms, and etc. Therefore, one has to plan it well to make their vacation the most memorable and fun.
Adventures for ALL Seasons
September 1, 2015
With school in full swing, the start of the holiday rush, and the onset of colder weather, you may be noticing that you and your family are not getting enough fresh air, exercise, and most importantly quality time together.  This happens to almost everyone, every year, but you can break the cycle this season, and we at the Abbey Inn want to help.
No matter the season, there is always something epic to experience in Southern Utah. Here are just some of the things you can do in Zion, Bryce, Cedar Breaks National Monument, and Dixie National Forest.
Hiking, biking, backpacking, camping, climbing, canyoneering (of course)
River trips
X-country skiing & snowshoeing
Snowmobiling
Horseback riding
Star gazing and star parties
Wilf life watching
Photography
Geology, astronomy, biology, and anthropology talks
Various youth and junior activities (30-45 minutes long)
Seasons may change, but the adventure never stops!
Now, if your family includes a 4th grader, you can access these sites for free. The White House has announced the initiative "Every Kid in a Park" to connect 4th graders to America's public treasures. As of September 1st, all fourth graders attending school in the U.S. can get their very own park pass which grants them (plus three adult guests) access to any national parks, forests, wildlife refuges, and more for FREE. Students and parents can visit www.everykidinapark.gov to get their pass.
Also, show your "Every Kid in a Park" pass at the Cedar City Abbey Inn and receive a discount. See here for more details.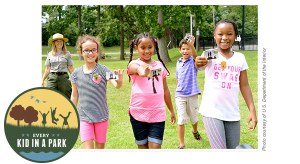 SUU Parent Hotel Deal
August 29, 2015
Students are returning to Cedar City for the upcoming fall semester at Southern Utah University. This is a really fun time for us at the Abbey Inn because we get to meet these energetic scholars and welcome them to our town. We also have the pleasure of meeting their parents while they are dropping off their students (many for the first time.)
In speaking with these parents, we've learned that this can be a difficult transition. It's tough to leave their child on their own in a new town, but we at the Abbey Inn invite parents to come back and visit soon! If you are new to the empty-nest syndrome, your child is feeling homesick, or you just want to surprise your student with a quick visit, let the Abbey Inn help you plan your next trip to Cedar City.
There are plenty of day activities we can suggest:
Shakespeare play
Drive up to Cedar Breaks National Monument
SUU athletic event
Ski day at Brian Head Resort
Shopping in Cedar City's Historic Downtown
…and much more
Also, SUU parents receive a 15% discount on their rooms at the Cedar City Abbey Inn.
Click here for more details.
Treat your student to some one-on-one time with the person they miss most: YOU!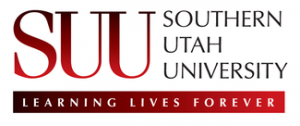 Brian Head 5k Extreme Obstacle Course Race
August 2, 2015
Why run any old 5k when could be scaling walls, crawling through mud, and more? Brian Head is hosting their first annual 5k Extreme Obstacles Course Race "Grub, Sweat, and Beers!"  Test your limits at Utah's Highest Mountain Resort.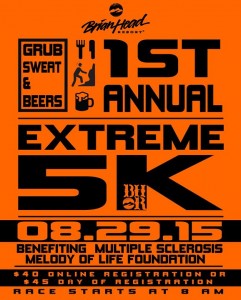 When: August 29 @ 8 am
What: Fundraiser race to benefit Melody of Life Foundation to fight Multiple Sclerosis. After the race, enjoy live music, great food, and local brews.
Who: Teams or individuals
Cost: $40 online, $45 day of registration
Also, bring the whole family to experience Brian Head's cool new summer activities: play on the zip line, bungee trampoline, rock climbing wall, summer tubing, and more.

Also, check out the Cedar City Abbey Inn Deal for this event.